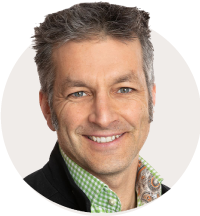 Roly Russell was elected MLA for Boundary-Similkameen in the 2020 general election. He is the Parliamentary Secretary for Rural Development.
Before running for provincial office, Roly served as an elected leader with the Kootenay-Boundary Regional District and the Association of Kootenay Boundary Local Governments, chaired the local credit union board, and was a member of the executive of the Union of BC Municipalities.  
When Grand Forks was hit hard by flooding in 2018, Roly helped lead the response in the community by coordinating with emergency operations and between different levels of government to secure needed assistance. Through the flooding response, he helped establish a new model of community-led disaster recovery. 
Roly has a Ph.D. in ecology, and his science focused on biodiversity and sustainability, including decision-making under uncertainty such as climate change. He has developed local food strategies, co-founded an agricultural society, sat on the board of the Certified Organic Association of BC, and operated his own organic farm.  
Roly was born and raised in rural Grand Forks, where he now lives with his wife Christine, and their children Juno and Gabriel. He is proud to call the Boundary region home.